Rooms

Are you looking for a cosy nest for your small family or a spacious realm for a three-generation holiday?
The rooms, suites and apartments of the our hotel are ideal for a family holiday made to measure. Naturally, everything at an all-inclusive price.
Whether you prefer a rustic, elegant or a modern country house style, top comfort is guaranteed. As all accommodations are equipped for babies and children, we also guarantee the utmost in functionality for a family holiday with a baby.
The highlights are our Canopy Bed apartments and the Smiley Suites with terrace. So you can watch your children playing from the terrace.
Smiley family room
This double room is in the main building of the Smiley Hotel. The cosy spruce wood bed, closet and red carpet give the Smiley family room an extra cosy, warm feel. Further features: approx. 21 m², small bathroom with shower, WC, hair-dryer, roller blinds, safe, telephone, satellite TV, refrigerator, baby equipment, kettle, baby monitor that connects directly to the parents' mobile phone, cot or crib. For up to 2 adults and 1 child (or 2 children on request)
Our rooms and suites are all fitted with fused safety sockets and baby monitoring systems that connect directly to your mobile phone.
Stimmen über Smiley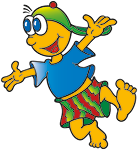 Ein sehr schönes Hotel und super freundliches Personal auch das Essen ist sehr lecker. Die Zimmer sind schön eingerichtet und geräumig. Hier kommt jeder auf seine Kosten vom Baby bis zu den Großeltern! Wir waren jetzt schon das 4. Mal da und es hat uns immer sehr gut gefallen, auch jetzt wo unsere Kinder schon etwas älter sind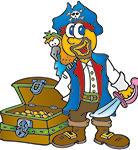 Einfach ein super tolles Hotel, sehr sauber, gepflegt, Personal sehr freundlich,tolles Service ..das Essen war hervorragend!!!
Unendlich viele Möglichkeiten für die Kinder !! Kinderclub Bietet viele Möglichkeiten es war einfach ein super schöner Urlaub!! Wir kommen nächstes Jahr wieder!!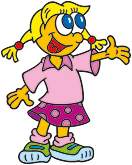 Ganz viel Herzlichkeit der Gastgeber und die Freundlichkeit aller Mitarbeiter sowie viel Liebe zum Detail schaffen eine unglaubliche und entspannte Wohlfühlatmosphäre.
Die super gute und sehr leckere Verpflegung und ein toller Wellnessbereich lassen keine Wünsche offen.

Der große Spielgarten, die Indoorspielräume sowie die Pools (innen wie außen) und das Kinderkino lassen keine Langeweile aufkommen und bringen Kinderaugen zum Leuchten.

Entspannte Urlaubstage garantiert!!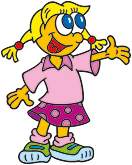 Es war ein toller Urlaub, sauber und freundlich eingerichtetes Zimmer. Kinderclub mit Betreuung einfach super lieb und sehr viel abwechslungsreiches zu bieten. Personal einfach gesagt: Spitze. Ach ja und das Essen war hervorragend, einfach spitzenmässig.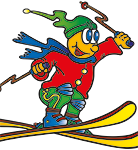 hier Fängt der Urlaub an einem schmalen rostigen Eingangstor an: Ein geheimer Eingang zu einer anderen Welt: An der Rezeption die wahrscheinlich herzlichste Begrüßung die man in Europa bekommen kann. Hier ist der Gast noch Gast und keine Zimmernummer. Jeder Wunsch wird erfüllt, sei es die Bitte das Dampfbad schon um 10:00Uhr einzuschalten weil man gerade Lust dazu hat, oder einen Extrawunsch zum Essen… kein Problem.
Die Küche ist hervorragend: tolle regionale Gerichte mit ausgefallenen Kombinationen. Hier kochte der Chef noch selber, und das merkt man.
Die Zimmer sind wirklich riesig und sauber und mit sehr guten Betten.
Im ganzen Hotel gibt es viel zu entdecken. jede Ecke ist mit viel Liebe dekoriert, eigentlich ist das Hotel ein einziger Abenteuer-Spielplatz für Kinder, die hier auch Kinder sein dürfen. Tolle Kinderbetreuung mit sehr netten und professionellen Betreuern.
Die Lage ist etwas außerhalb und ruhig. Jedoch mitten zwischen vielen Ausflugszielen die per Auto innerhalb weniger Minuten erreichbar sind: Spital ca. 15min, Künstlerstadt Gmünd ca 5min. Millstätter See 10min.
(Nockalmstraße sehr zu empfehlen!)
Ein wunderschöner entspannter Urlaub in einer "Großfamilie" – wir kommen wieder!
Danke liebe Familie Brandstätter!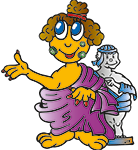 Bestes Hotel für Kinder!!! Das Essen, die Zimmer, die Leute, das Bad und die Kinderbetreuung gefielen mir sehr!! Es gibt tausende Möglichkeiten für die Großen – Sauna, Fitnesszentrum, Massage Salon, usw. – und für die Kleinen – Spielplatz In- und Outdoor, Kinderbetreuung, Schwimmbad, Streichelzoo usw.! Kann ich nur jeden weiterempfehlen!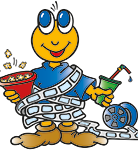 Gerne wieder. Kinderbetreuung und Freizeitangebote für Kinder top. Küche zum weiterempfehlen.
Zimmer, Hotel und Umgebung zum Wohlfühlen. Entspannung für die Eltern.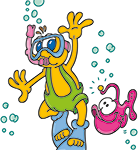 Ein sehr schönes Hotel mit sehr netten Betreibern.
Gutes Essen, freundliche Gastgeber und sehr saubere Zimmer. Auch der Kinderclub ist top besetzt.
Uneingeschränkt empfehlenswert!
Keine Sorge, weder die Straße noch die Autobahn ist zu hören!
Die Umgebung bietet viele interessante Ausflugsziele.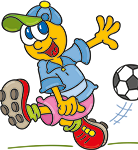 Ein sehr schönes Hotel und super freundliches Personal auch das Essen ist sehr lecker. Die Zimmer sind schön eingerichtet und geräumig. Hier kommt jeder auf seine Kosten vom Baby bis zu den Großeltern! Wir waren jetzt schon das 4. Mal da und es hat uns immer sehr gut gefallen, auch jetzt wo unsere Kinder schon etwas älter sind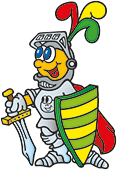 Alles Tipptopp, sowohl die Kinder mit 4 und 7 als auch die Eltern waren begeistert. Essen war traumhaft