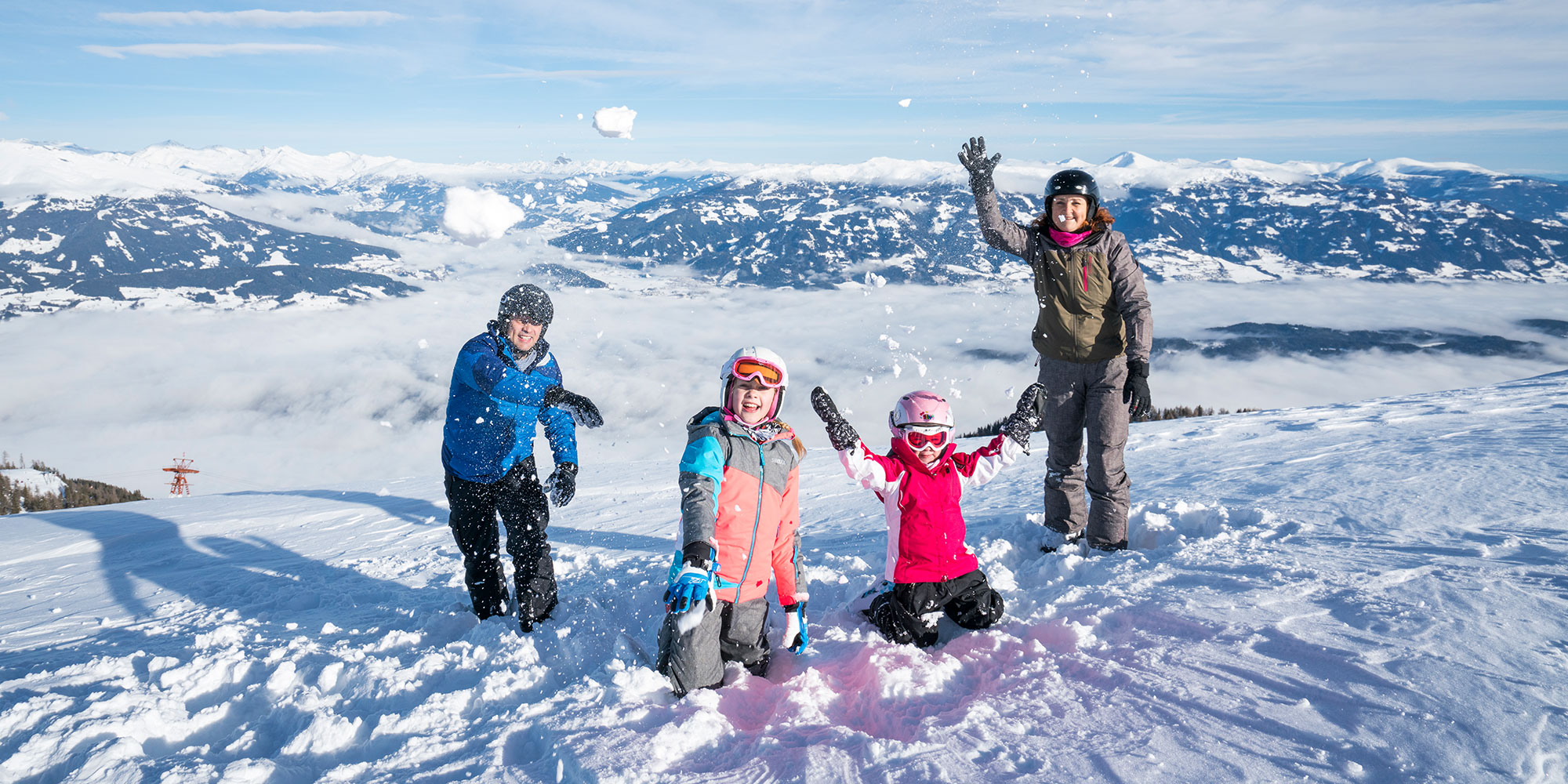 Spend your skiing holiday at the Smiley Hotel. The popular winter sports region Lieser-Maltatal is right on our doorstep, with the following ski areas to choose from: Katschberg, Goldeck and Innerkrems, Bad Kleinkirchheim, Gerlitze and Mölltal Glacier. You will find perfectly groomed slopes and all you need for winter fun, we can even give you a snow guarantee because all ski areas have snow-making facilities. The sun guarantee goes without saying. Carinthia offers the most hours of sunshine in Austria.
Ask us for information about the ski pass, which offers you the chance to use several ski areas.
While you carve your way down the slopes of the region in style, we take care of your little ones. At the hotel's own Windel–Wedel ski school, your little ones will be able to curve their own way through the snow. Your children will be picked up and brought back by trained ski instructors at the Smiley Hotel's childcare centre.
Winter fun at a glance:
12 – 15 minutes' drive to the Goldeck valley station
Free ski bus to Goldeck and Katschberg
Bus service to the Goldeck ski area, valley station
Beginners'/children's ski slope at the Smiley Hotel (artificial snow)
Intro ski day and ski course for children from 2 – 6 years
Funny smiley figures on our own ski run
The free ski bus takes older children them to the ski school on the Goldeck mountain.
Cross-country skiing paradise Schönfeld in the Innerkrems
Tobogganing Mountain Stubeck
Snowman building, snowball fights
Free toboggan, bobsleigh, ufo, and snow tube rental
Winter playground at the Smiley Hotel
Toboggan run, tubing track in winter and summer
Magic Carpet with snow canons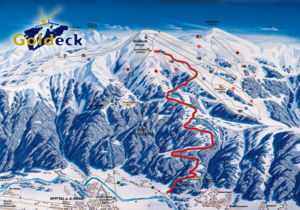 This small but fine ski area has developed into a real insider tip. It has the longest black valley run in the Alps at 8.6 kilometres, with a difference in altitude of over 1,200 metres. A halfpipe, a fun park, 30 well-prepared kilometres of slopes, 1 chair lift and 7 ski lifts, and a new speed ski track await you. >> skiing area
About 20 minutes away by car you can enjoy pure winter joy on 70 km of well-groomed slopes. All slopes are covered with artificial snow. 16 lifts lead up to a height of 2.220 m above sea level. The particularly brave and daredevils can take the "Direttissima" from the Aineck mountain station. It is one of the steepest slopes of all. The skiing area is located in the fantastic mountain world of the Tauern. We offer a free bus transfer for parents and children that goes directly from the Smiley Hotel to the Katschberg skiing area. >> skiing area.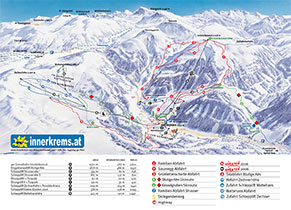 Innerkrems has 45 km of well-groomed slopes, 80 percent of which are covered with artificial snow. The degree of difficulty of the pistes ranges from easy to medium to difficult. A double chair lift, a four-seater chair lift, 4 ski lifts and 2 practice lifts ensure that you and your family can reach the top. You can also reach this ski area in about 20 minutes by car. We offer a free bus transfer for parents and children that goes directly from the Smiley Hotel to the Innerkrems skiing area. No waiting times! >> skiing area.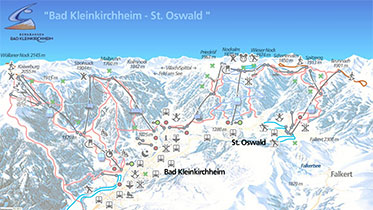 The noble ski resort known for world cup skiing of Bad Kleinkirchheim is about 35 minutes away by car. There you can also "weave" your way from the piste directly to the thermal Roman bath of St. Kathrein (Saint Catherine). >> skiing area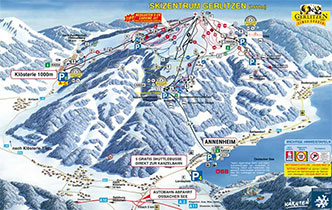 After a 35-minute drive, get on board the panoramic Kanzelbahn cable car to reach one of the most popular ski mountains of Carinthia. You can drive up to the Gerlitzen Alpe and enjoy a fantastic day's skiing with an even more fantastic view of the whole of Carinthia. >> skiing area
After about 45 minutes by car, the tunnel railway takes you up to 2,700 m above sea level in the very heart of the Mölltal glacier skiing area, where skiing is possible almost all year round. A break is taken only in June. Our guests combine this offer for an autumn holiday with skiing trips to the glacier. >> skiing area